Shows
Contact Us
P.O. Box 300545
Arlington,Tx 76007
(713)724-8881
Sign Up and Save!
Sign Up for VIP Text Messaging and Get $1 off your ticket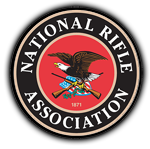 Vendor Coupon
Vendors that register for any upcoming show scheduled before June 30,  2017 will receive $10.00 off per table.
Any vendors that register for 2 or more shows and schedule before June 30, 2017 will receive an additional $5.00 per table discount per each registered show.  There is a 50% deposit requirement.
This offer not valid with any other offers.