Shows

City Locations
Useful Info
Contact Us
P.O. Box 300545
Arlington,Tx 76007
(713)724-8881
Sign Up and Save!
Sign Up for VIP Text Messaging and Get $1 off your ticket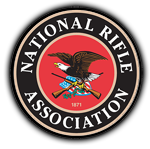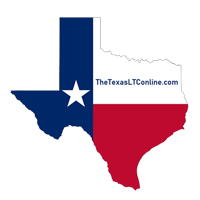 At the show we will give a special code good for 10% off online license to carry classroom classes required by the state of Texas.

This code will be stamped on the back of our business cards and you must have this code to qualify for the 10% discount. This doesn't apply to the qualifying with firearms as required.
NEW BELTON SHOW SHOW JULY 4-5!!! VENDORS SIGN UP TODAY!!!!-->
WHERE PEOPLE STILL HAVE A CHOICE TO LEGALLY BUY, SELL & TRADE FIREARMS
Welcome to the Real Texas Gun Show
What Is Precious?
What is precious? Our money, our fancy homes , our cars? Our children's safety? My oh my that is a biggie isn't? In our daily grind how often do we really consider it? Sure, we tell them to quit jumping on the bed, don't run in the house, don't smoke, don't drink and drive, and don't play in the street.
You get the picture, for the most part, most parents do. However, most of us are way too short sighted, we don't think their safety through far enough. How often on opening a plea for support from groups that do think that far ahead do we shrug and  say again?
Heck, I have lifetime membership, or say maybe I will join up next month, or they have enough members and money already so they wont miss mine?  Or will they? No one  voice by itself ever made that much difference in our lives , except that little newborn screaming at the top of their tiny lungs in that delivery room.  Then and every following day we do all we know and can do to create a safe and gentle world for them to grow up in.
As they grow, we become a little more relaxed, maybe because they do not need  as much of our time or other things occupy our thoughts. Then enter the real world with all the bad people doing bad things to our children while they do not have the tools or knowledge to protect themselves.
Does this sound like a bad movie ending? Does the thought of your children being defenseless in the face of danger make you cringe and cover your eyes hoping it is just a bad dream, or can you still hear that one voice crying out when it is joined by many voices that are all saying the same message to the people intent to doing them wrong. The world has always had people doing bad things to good people, that will always be. Face it whether we like it or not our children are inheriting a dangerous train wrecked world. 
They someday will have to go on without us there with them, difficult as it may be. Just as there are those intent on harming them. So why are we sending our children to their future defenseless? You ask how is that possible?  What parent would do that to their child?  We all do it it, every time we toss the request for support to help protect  our 2nd amendment rights from those intent on taking them from us.
You think that it would never happen, unimaginable, or is it? There are those that are in positions to make those unimaginable things happen right now.! Today!  Take a look around,  how safe would you feel  with no way to defend yourself or loved ones? How safe is that lone voice going to be by it self? Make your one voice count, join the NRA, the TSRA,  not for you, that is selfish, but for our children's future safety.
Help them protect our children's right to feel safe in their world without us. Join and support today. Ask yourself... what is more precious?
---
Vendors: Each show you request table reservations for in 2020 will require a deposit of 50% or more payable at time of reservation request. Reservations made 4 weeks in advance or longer of the show requested will get DISCOUNTED $5.00 per table . Reservations closer to venue date tables will be full price. The required deposit will allow for more advertising for each show.

SHOW HOURS

SATURDAY 9AM-5PM

SUNDAY 10AM-4PM
(Vendors may enter on Sunday after 9AM)



---



WE ADHERE TO COVID-19 GUIDELINES.
PLEASE READ HERE: CDC.GOV. WE ARE HOSTING AT 50% CAPACITY.
July



---


REGULAR ADMISSION $10.00


$1 OFF FOR NRA MEMBERSHIPS & WITH MILITARY ID
---

Please provide a copy of Sales and Use Tax or ID Form for a table assignment. Thank you.
---
Sign Up for VIP Text Messaging and Get $1 off your ticket