Shows
Contact Us
P.O. Box 300545
Arlington,Tx 76007
(713)724-8881
Sign Up and Save!
Sign Up for VIP Text Messaging and Get $1 off your ticket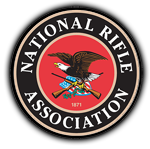 WHERE PEOPLE STILL HAVE A CHOICE TO LEGALLY BUY, SELL & TRADE FIREARMS
Welcome to the Real Texas Gun Show
American Legion Post 658 Crosby, TX BOOK FAST! ONLY 96 TABLES!!! 2017: Jan. 14-15, May 6-7, Aug.19-20
-Located at the The American Legion, 14890 Farm to Market 2100, Crosby, TX 77532
-Ample FREE parking available in the front and side of the building. -Ammunition sales inside the building. -Loading for dealers only on Friday set up day (12 noon till 8 PM) and Saturday 7am-9pm: Through the back, Just don't park on the ramps after you finish unloading!
-Dealer Tables: $60 for 6 foot table and $70 for 8 foot table combined Sales Tax Rate: 8.25%
---

SHOW HOURS

SATURDAY 9AM-5PM

SUNDAY 10AM-4PM
(Vendors may enter on Sunday after 9AM)



---



Our 2017 Dates and Venues:
Orange, TX



2017: April 29-30, Sept. 16-17, Dec. 9-10
Belton, TX
2017: April 22-23, July 1-2, Oct. 28-29, Dec. 16-17
Brenham, TX
2017: September 23-24, November 11-12
Port Arthur, TX
2017: June 10-11, Oct. 14-15
Tomball, TX
***NEW SHOW***
2017: July 8-9
Crosby, TX
2017: May 6-7, Aug.19-20
Angleton, TX
***NEW SHOW***
2017: Nov. 4-5
Taylor, TX
***NEW SHOW***
2017: June 3-4, July 29-30



---


REGULAR ADMISSION $8.00

4 OR MORE ADULTS EACH GET $2 OFF ADMISSION!!!
($2 off coupon, not good with any other offer)
$1 OFF FOR NRA MEMBERSHIPS & WITH MILITARY ID
---

Please provide a copy of Sales and Use Tax or ID Form for a table assignment. Thank you.
---
Sign Up for VIP Text Messaging and Get $1 off your ticket